Couturista Travel has developed a relationship with Lorena Miranda, founder of Sounder and Holliday whom we have asked to make our Travel Hats (soon to appear on our E-Shop). All of our items have someone interesting or a tale behind them so today we feature Lorena who works with Artisans in Ghana, Africa-- selling not only fashionable and luxurious items, but items with a powerful story.
Sounder and Holliday has been the most exhausting and rewarding experience of my entire life. I am so proud of what I, along with my team, have accomplished and all the marvelous things about to come to fruition....
When I finally decided to take the plunge and devote myself to this, my dad was the first person I told. He supported me because he noticed how I glowed when I talked about Sonder & Holliday, but like any father, he couldn't help but to ensure I saw all perspectives. He put it perfectly when he said: You are jumping into the deep end of a huge pool filled with sharks and you have to swim to the other side and make it there first. Of course he was right, except he failed to mention all the rouge waves that I would encounter on the way pushing me all over the place and discovering new ways that I could be of service to others.
With so many different tactics, strategies, and opinions about how to grow a brand it felt like it was harder than learning a new language. Considering that we are small and in a place where every penny counts, potentially blowing our precious dollars on a strategy that wouldn't work was a thought that gave me perpetual heartburn.
Then I remembered why I started.
Like all things in a complicated plan, the answers typically lie in the simplest and basic root of the idea.
My belief, shaped after years of traveling the world and meeting artisans and makers, is that true luxury uplifts the wearer AND the maker. I was floored when I found out that the creators of high quality products I met during my travels could barely meet life's minimum requirements, like food on the table, a real roof over their head, or school books for their children.
That didn't make sense to me. Here I was, wearing their fabulousness and feeling all the glam feels, yet they couldn't make ends meet? No way, I had to do something.
And I did.
Sonder and Holliday is a direct result of my desire to create a fabulous line of travel and resort products with the intention of bridging the gap between their wearers and their creators. I believe that just because a product is made slowly by a villager in a rural area of a developing nation doesn't mean that it isn't just as high quality, luxury grade, and on trend as any other mass produced brand.
Plus, a product like ours comes with a story, tradition, and a way in which consumers can DIRECTLY impact the maker in a positive and sustainable way.
After gaining so much insight, experience, and knowledge about the people and places we source from, I formed 4 solid beliefs that are at the core of our business model:
· IN A MODERN, ABUNDANT, AND PROGRESSIVE TIME, NO ONE ON THE PLANET SHOULD BE TOO POOR TO LIVE, ESPECIALLY IF THEY HAVE A MARKETABLE SKILL.
· WHEN YOU IMPROVE THE LIFE OF A WOMAN, SHE WILL IMPROVE THE LIFE OF EVERYONE AROUND HER.
· BECAUSE SOMETHING IS MADE IN A RURAL AREA OF A DEVELOPING NATION, IT DOESN'T MEAN IT CANNOT BE JUST AS LUXURY GRADE AS SOMETHING MADE IN A PRIME MARKET.
· TRUE LUXURY UPLIFTS THE WEARER AND THE MAKER.
With this clarity, I march forward. As I march, I realize more and more each day that the more I focus on serving others, the more this business grows.
Weird how that works out...
I look forward to marching with you, together, for the benefit of so many people whom with our nudge, can help themselves into a better way of life.
Written by Lorena Miranda.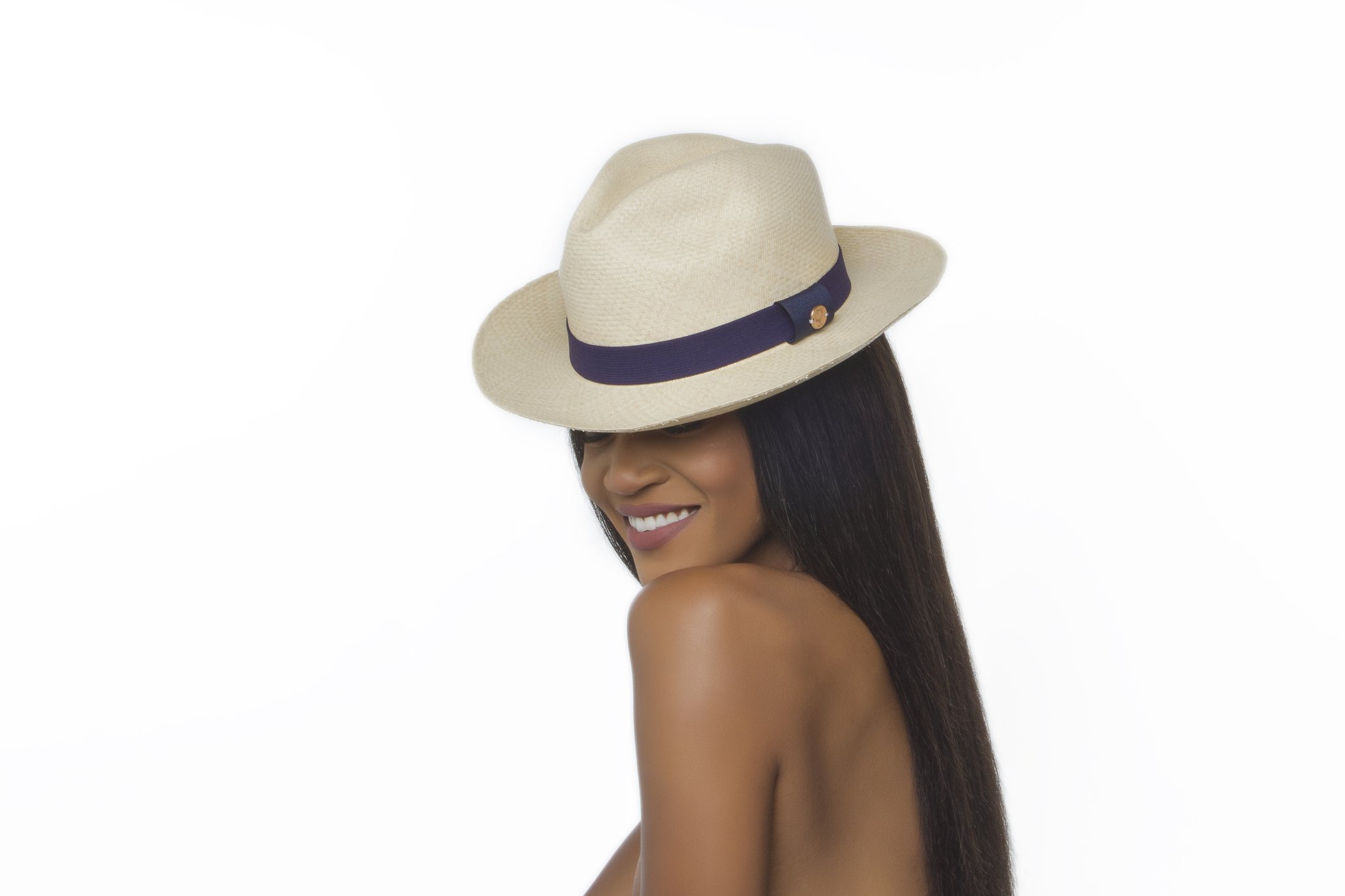 Our passion for artisan artistry connected Couturista to Sonder & Holliday to create a collection of handmade hats in collaboration with Ghana Artisans. The hats added touch of our signature color has been included with a delicate band.
Click here to shop.